Based on
0
+ Customer reviews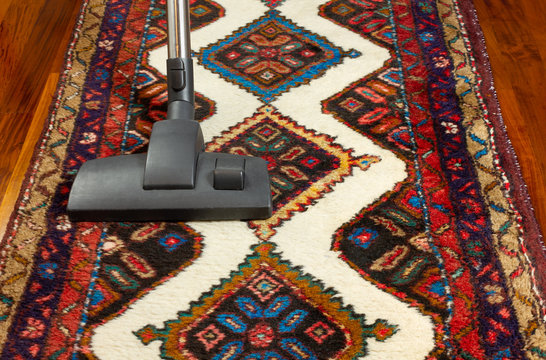 Oriental rugs bring a luxurious touch to any residential or business property. Along with this elegance and sophistication, comes some nuances regarding maintenance and cleaning. Compared to other rugs, what makes it unique also makes it a challenge. Our Oriental carpet cleaning in Mashpee, Barnstable, Bourne & Falmouth, MA will keep your precious floor coverings in their pristine state. For Oriental rug cleaning near me and oriental carpet cleaning near me, look no further than BayCoast Cleaning. We can do in-house or pick up service for the cleaning of a variety of rug fabrics. So, check us out, our Oriental rug cleaning service can't be beaten.

Furthermore, BayCoast Cleaning specializes in all types of carpets and rugs. As a premier Oriental carpet cleaning expert in MA, you can count on us to do the job right. We will handle your rug with care and return it to you in like-new condition.
Oriental Rug Cleaning Near Me
Although BayCoast Cleaning is a new business, we are not new to carpet cleaning. In fact, we have worked in the cleaning industry for 40 years, long enough to know the best way to clean your Oriental rugs & carpets. We have a team of skilled, professional and friendly rug cleaners. Therefore, we've got you covered for any Oriental carpet cleaning service you need. Call us today to learn more about our Oriental rug cleaning in Mashpee, Barnstable & Falmouth, MA. We also service the following surrounding areas:
Falmouth
Mashpee
Sandwich
Bourne
Wareham
Marion
Mattapoisett
Plymouth
Barnstable
Yarmouth
We understand that no two fine rugs are made the same. What's more, almost every rug has a unique construction that requires a customized cleaning process. As a result, we will inspect and analyze each rug's construction, dyes, and condition to avoid damage. Hire our Oriental carpet cleaning services today.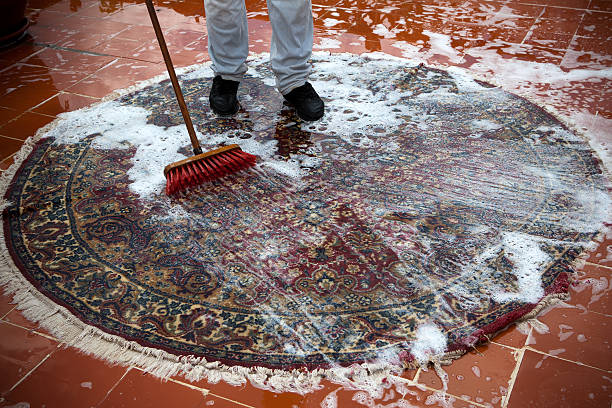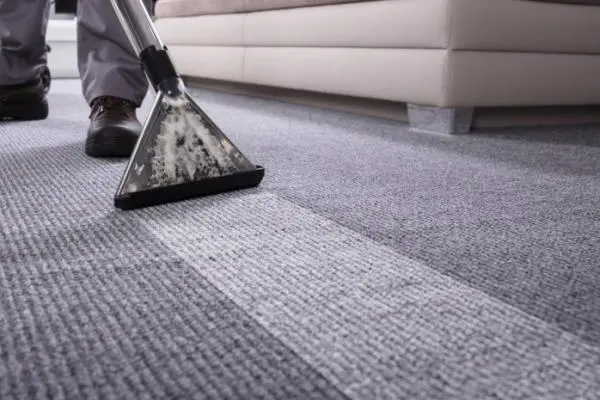 Oriental Rug Cleaning Service
BayCoast provides quality oriental rug cleaning service to Mashpee, Barnstable, Bourne & Falmouth, MA customers with reliable Oriental carpet cleaning. We offer a wide range of cleaning and restoration services to preserve and clean nearly any rug you could imagine. To keep your pristine floor coverings in tip-top shape we provide rug cleaning and repair, cleaning, and fine rug restoration. Our goal is to to remove any spots and stains and follow this process up with in-depth dry-cleaning methods.

An experienced oriental rug cleaning service will help enhance the beauty of your rug. So, if your elegant rug is starting to look worn out, breathe new life into it with expert Oriental carpet cleaning near me.

For information on residential cleaning, please see our Residential Cleaning Services in Mashpee, Barnstable & Falmouth, MA page.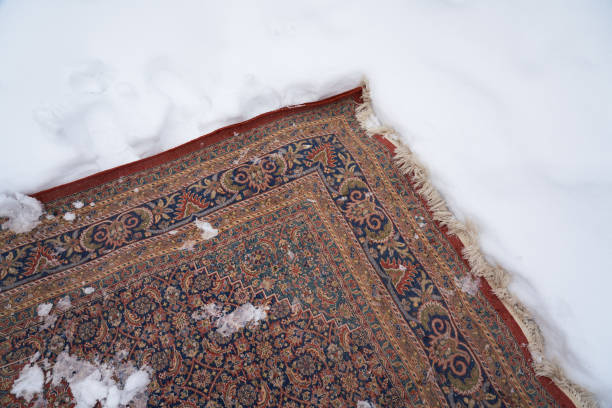 Oriental Carpet Cleaning Near Me
BayCoast professionals clean all types of carpets – from simple area rugs to delicate Oriental or Persian carpeting. For Oriental carpet cleaning near me, we use specialized tools and equipment designed for your unique rug or carpet.

Our gentle yet effective Oriental carpet cleaning and drying process preserve the dye within the rug fibers. As a result, we leave colors fresh and vibrant. At BayCoast Cleaning, we do all we can to make sure your Oriental carpet looks beautiful and refreshed at the end of a cleaning.

If you're interested in finding out more about Oriental carpet cleaning in Mashpee, Barnstable, Bourne & Falmouth, MA, contact us today. Give us a call at 508-778-9000.
BayCoast Cleaning answered my call promptly and set up an appointment. Bobby arrived on time, was polite and professional. Our carpeting has been cleaned by other companies over the years, but no one has done the cleaning on them that Bobby provided. It was far and above the best carpet cleaning experience we have had. BayCoast Cleaning is an exceptional value at a fair price.
We are a large company and love our dogs just not the stains and smells that come with them. I quoted a few companies out and he was the most responsive and available. He cleaned on a Friday night and Monday morning we came in and it smelled wonderful and not one pet stain remained! He even uses green products to keep our K9s safe
Bobby the owner, cleaned our carpet and sectional couch. He was prompt and personable. Our rug was VERY dirty and because it is light, everything shows. Our couch is dark and I was quite surprised at the level of dirt that came off of it. I would 100% use BayCoast again, and highly recommend their services.
Fill us up with what you're looking for right away!